Florenceville Spring Classes

Come join the fun this Spring! 

We would love to have you and your dancer join us for our 5 week Spring session at our Florenceville studio. 

Budding Ballerinas

We will study ballet and jazz basics for young dancers. Great for current and new dancers.

Pop Star Dance

This high energy class combines elements of jazz and hip hop in the styles you see in your favorite tv shows, movies and music videos. Fun, fast and energetic!

Princess Dance ​

Calling all princesses! Wear your tutus and tiaras and come learn ballet and jazz basics with us.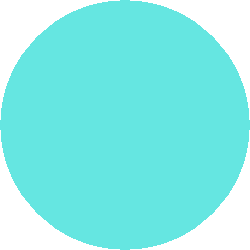 Dancer Name                                                                                                   

Parent Name

Email

Dancer Age

Daytime Contact Name & Phone

(in case of cancellations)

Medical Conditions

​ Class(es): 

WAIVER OF LIABILITY AND RELEASE

This is a waiver of Liability and Release of your rights to commence legal action. This Waiver and Release may be used against you in court if you commence legal action against any released party or person PLEASE READ THE FOLLOWING VERY CAREFULLY.

THE UNDERSIGNED ACKNOWLEDGES AND AGREES AS FOLLOWS:

The registered participant, or in the case of a minor, their parent(s) or guardian(s) agrees to indemnity and hold harmless Smith's Dance Academy and any instructors associated with Smith's Dance Academy, from and against any and all liabilities, claims, actions, damages, costs or expenses of any nature whatsoever, whether in law or equity, known or unknown, incurred by Smith;s Dance Academy and arising out of or in any way related, directly or indirectly, to participation in classes and instructions delivered by Smith's Dance Academy. By registering with Smith's Dance Academy, I agree to the terms outlined in this Liability Waiver and Release. I also agree to abide to all of Smith's Dance Academy policies and regulations. I further understand and accept that no promises or guarantees are made, explicit or implied.

By signing this Waiver of Liability and Release the undersigned acknowledges that he or she is giving up important legal rights and that this Waiver of Liability and Release may be used as a bar to or in defense of any legal action that may be commenced by me and/or my heirs, executors, administrators and assigns. The undersigned participant signs this Waiver of Liability and Release on                                                      in 

Participant or Parent / Guardian Digital Signature 

By sending electronically you confirm you have reviewed the conditions, and policy book and agree to abide by all terms, conditions and policies of Smith's Dance Academy. (please check box)

Please submit your payment no later than the first class If we do not need to collect payments during class it leaves more time to dance! 

Payments can be made at the studio via, cash and credit cards.

E Transfers may be sent to :
[email protected]
(please include your dancer's name in the comments.) 
Withdrawal from Classes / Trial Period:

We hope your dancer enjoys dancing. If for some reason they decide to withdraw, please notify us by the 2nd week of class. If during the first two weeks a dancer decides to discontinue taking dance, they will receive a refund on any remaining classes after the trial period,  After the trial period dancers will be deemed to be enrolled for the full session, and responsible for payment of the full session's class fees. No refunds or credits will be issued after the 2 week trial period.

Frequently Asked Questions

What should I expect at my dancer's first class:

 When you arrive please remove your dancer's street shoes and put on their dance shoes and do any bathroom breaks necessary. 

When your dancer's teacher is ready, she will open the studio door and welcome the dancers into classes. We do not allow spectators during class as it is a distraction for the dancers, however we understand that parents want to see how dancers are progressing.  Parents and family will be invited to observe in the studio during the last 5 minutes of class. Please wait for your dancer's teacher to open the door and welcome you in for the last 5 minutes. 

What will my dancer need for class?

Shoes: 

Dancers do not need to have shoes for the first class. If you do not have your shoes yet , please wear clean indoor sneakers to class. For safety reasons , dancers cannot dance in sock feet. 

We have new shoes for sale and in stock throughout the dance year. Please email
[email protected]
to arrange a fitting appointment. 
Budding Ballerinas: Black ballet slippers

Pop Star: black ballet slippers, jazz shoes or clean indoor sneakers

Princess Dance: black ballet slippers or jazz shoes

We request that all dancers wear appropriate dancewear for class. Bodysuits, exercise pants, tank tops and t-shirts are acceptable, no jeans . Crop tops must be covered with another shirt, no bare midriffs.

We have new dancewear for sale and in stock throughout the dance year. ( leotards, shorts, tights, skirts etc)

Long hair must be worn up, buns are encouraged.

There is no gum and candy allowed in class as it is a safety hazard. Please have dancers dispose of these items before class and do all bathroom breaks before class begins. 

​​